Have you ever wondered if the God of the Bible is still the God of great love, hope, and tender mercies?
If you haven't, it means life is yet to punch you in the face.
At this trying time, it's not out of place to question God when our precious world is stung by the coronavirus (COVID-19) pandemic and more.
August 5, 2020 two blasts tore through Beirut, killing and injuring people who mattered to their loved ones. People who mattered to God, as well.
In Southern Kaduna villages, fresh attacks have been unleashed on innocent villagers, leaving scores lifeless.
Just imagine if any of these was your husband, wife, father, mother, child, uncle, aunt, cousin, grandparent, or friend.
On the flip side, individuals are battling for their lives, their homes, their ministries, and careers.
How about job losses?
Individuals are losing their jobs. Many haven't been paid their salaries since the pandemic struck. Many firms are facing undaunted challenges due to the snowballing effects of the virus.
Perhaps, you are a significant number of those who have lost their jobs or haven't been paid salaries over the months.
How do you feed?
How do you provide for your family (if you have one)?.
How do you live life?
Here's what Apostle Matthew told us were the words of Jesus Christ:
'This is why I tell you to never be worried about your life, for all that you need will be provided, such as food, water, clothing-everything your body needs. Isn't there more to your life than a meal? Isn't your body more than clothing?' (Matthew 6:25).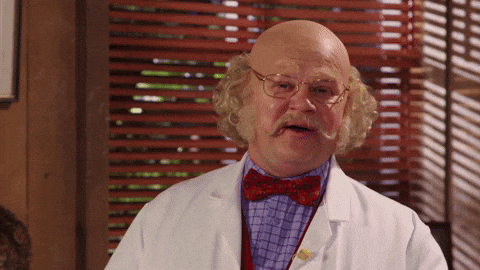 This Scripture isn't your reality.
You have no idea about your next meal.
You look at your family with no knowledge of how you'll keep a roof over your heads. When no one is in sight, you hide in a corner, palm your face, and let hot tears roll down your cheeks.
GOD, DO YOU STILL CARE?
This troubling question rises from your heart and escapes from your lips.
You are just overwhelmed.
You know the nature of God.
You aren't a church goer. You are a believer in Christ Jesus as the only way to the Father. You pray in the Holy Ghost. You are consistent in prayer.
This isn't unbelief. You just can't connect the dots.
Guess what:
You aren't alone in the quest for logical answers.
Let's back up to Bible days. Asaph, son of Berachiah of the tribe of Levi cried:
'Has God forgotten to be merciful? Has He locked up his compassion because of His anger?' (Psalm 77:9 God's Word).
Deep right?
It's there in your Bible etched in black and white. Staying stuck in the web of despair and confusion isn't favourable for you.
Join me as I show you a path of comfort, hope, and mercy according to the eternal Scriptures.
Psalm 33: 1-22
'Rejoice in the Lord , O you righteous! For praise from the upright is beautiful.
Praise the Lord with the harp; Make melody to Him with an instrument of ten strings.
Sing to Him a new song; Play skillfully with a shout of joy.
For the word of the Lord is right, And all His work is done in truth.
He loves righteousness and justice; The earth is full of the goodness of the Lord.
By the word of the Lord the heavens were made, And all the host of them by the breath of His mouth.
He gathers the waters of the sea together as a heap; He lays up the deep in storehouses. Let all the earth fear the Lord;
Let all the inhabitants of the world stand in awe of Him.
For He spoke, and it was done; He commanded, and it stood fast.
The Lord brings the counsel of the nations to nothing; He makes the plans of the peoples of no effect.
The counsel of the Lord stands forever, The plans of His heart to all generations.
Blessed is the nation whose God is the Lord , The people He has chosen as His own inheritance.
The Lord looks from heaven; He sees all the sons of men.
From the place of His dwelling He looks On all the inhabitants of the earth;
He fashions their hearts individually; He considers all their works.
No king is saved by the multitude of an army; A mighty man is not delivered by great strength.
A horse is a vain hope for safety; Neither shall it deliver any by its great strength.
Behold, the eye of the Lord is on those who fear Him, On those who hope in His mercy,
To deliver their soul from death, And to keep them alive in famine.
Our soul waits for the Lord ; He is our help and our shield.
For our heart shall rejoice in Him, Because we have trusted in His holy name.
Let Your mercy, O Lord, be upon us, Just as we hope in You.'
Conclusion
Mercy matters to God. He is still compassionate, pitiful, and kind towards you in spite of what you think of Him.
Amazingly, His mercy shows up in the life of a sinner and a saint. And as long as you trust in Him, you'd realise He will bring the counsel of the nations to nothing. You may not have been paid your salary, but you will survive.
And thrive. You will win.
Your job is not your source. God is.
You are not blessed because you have a job. You are blessed because the Lord has chosen you as His own inheritance.
Covid-19 has come. And it shall pass away. But you will not pass away with it.
Why?
God is your help and shield.
Let your heart be comforted. Trust in God's holy name.
You won't be consumed because of God's mercy. God is for you. Let your fury go!
What's your favourite Psalm in times of uncertainty?